What's your BIGGEST goal in life?
TOPshelf is a unique and revolutionary education system. A bad-ass badge system designed to help get creative beasts from concept to realisation of their desired soul goal in the funest and most interactive way possible. We arm them with a mean set of tools, sweet hookups to local resources, networks, grant opportunities combined with mentorship by PollyannaR . We aim to have real world outcomes.
See a need fill a need
Birthed by PollyannaR The BIG Picture Photographer's 10 years of experience as an isolated regional artist and tested though Regional Arts Victoria funded micro-pilot -TOPshelf. We have connected the unexpected, focused minds and kickstarted careers. Proving Gamification of learning works! We have found regional youth have incredible creativity but from the NSW border to Melbourne there is like, no creative education or pathways. Until now. Now you can be put on the TOPshelf.
TOPshelf is a subscription based program custom fitted to work for you and get you to soul power your BIGGEST DREAMS.
Made by creatives for creatives
We have hunted and gathered a tribe of locally sourced creative beasts, graphic designers, coders and artists to birth this badass system and our next phase is to take this bad boy online and to the people. TOPshelf is a subscription based programed custom fitted to work for you.
We are super pumped to be partnered with Pozible and Regional Arts Victoria to reach our next soul goal of raising $35,000.00
(This whole process....yep we have already been able to convert into it's own badge to share the goods!)

How The Funds Will Be Used
FEED the beasties!!
The greatest thing about TOPshelf is it's home grown to feed the very first batch of creative beasts to go through the system.
In its current state we have taken dense boring complicated things you need to know and do, to release a project or skill and made it super fun, personal and magic. In is current form it's a manual system banged together, delivered across multiple online platforms and tools. We need to bring it all together in one online platform and pimp the hell out of it. Making learning, project management, paper work and every day tasks that are essential to the success of any soul goal, totally interactive, fun and kind, learning through passion not obligation.
Oliver is our coding queen.
Ashbey Neil is the taste maker of TOPshelf.
PollyannaR our fearless matriarch at the heart of the badge system.
Funds will be used to create a website and app which includes templates and support forms.
Probably the most exciting aspect of this process is we are exploring Virtual Reality because there literally wasn't a wall big enough for PollyannaR's frameworks.
We are creating the badge system to be a responsive model that can bend and mold to fit the ever changing needs of the creatives and creative industry.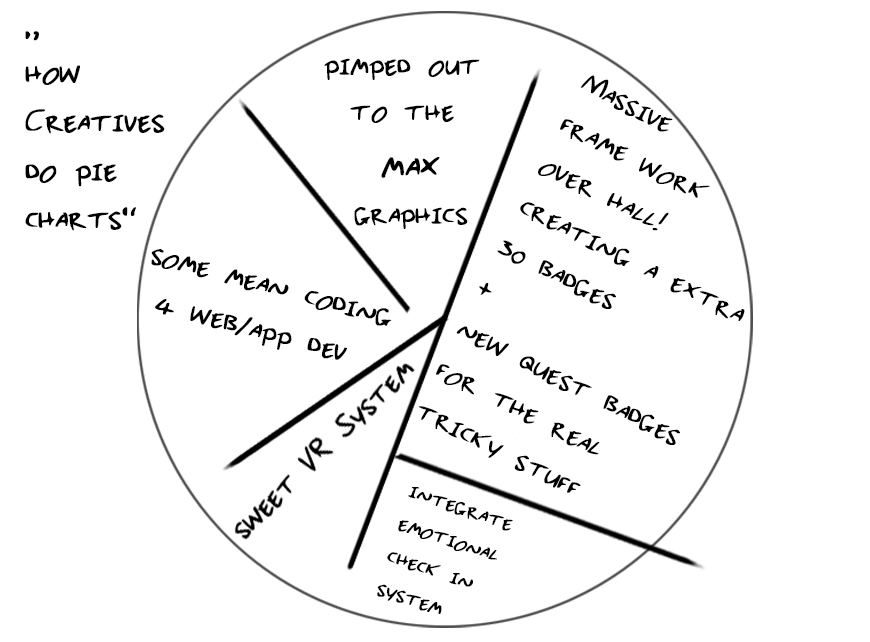 The Challenges
Change is only the beginning
Being at the forefront of technology is a fast moving space. Our team is assembled and this money will allow us to focus and get it done. We have a wide network of communities of problem solvers, who see the benefit of the work enough to support us.
We expect to have learning experiences. That's part of the excitement of the journey.
We recognise the brain drain from our Gippsland community to the cities. In our global and connected world we see the urgency of making our way of life, where we live with our friends and family, sustainable. Young creatives of regional areas don't need to leave their homes to pursue their dreams and passions.
The TOPshelf experience will lead where our expensive and rigid education systems have not.
We will continue working on this project without the $$, but it will be slower, and harder and life may get in the way.
Delays will cost us. Our project is spade ready.